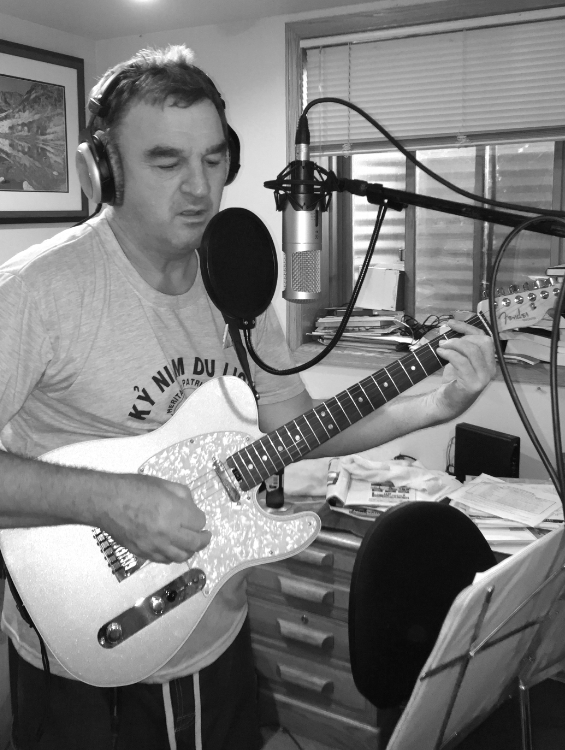 Okay, not my best image!
I don't care. I spend a lot of time alone.
Here is a little history.
I started playing guitar at age 15. I stunk! I fumbled around for a few years until I met a guy named Lee Madison.
Lee is a fantastic player and readily showed me everything. His playing partner, Tommy Thompson was a long time friend and a fellow fisherman. The three of us struck up a friendship I will never forget. It shaped me for decades.
When I went to ISU, I met two very influential people, Anthony, a very accomplished bass player. And Ramsey, a guitar hack! Both of these guys showed me real love. They always allowed me into music sessions and reinforced how much they liked me.
I can't even remember their last names but they were huge to me.
After school, I strapped my guitar on the back of my ten speed bicycle and headed out West. I started by biking up to Ludington Michigan and taking the ferry across to Wisconsin. Fun! Pure fun!
In Colorado, I met up with two fellow landscape architects. I am one too! We hiked, we played guitars, we competed for women. There was only love in those days and we expressed it with respect and exercise. I played more guitar while smashed into a front seat with two other people and everyone in the back seats screaming out the next song. And then we rode!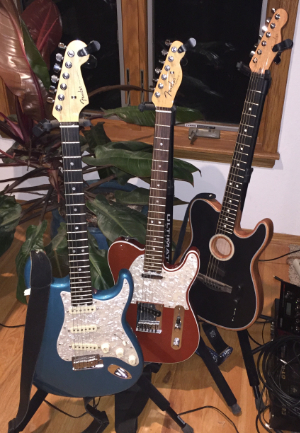 All the while I kept a very private but ultra intense study of scales going. I was not a great rhythm player for quite some time, but I could step over anyone's music with a lead or two. It was in another band that I gave up lead guitar altogether and took up rhythm. The reason I did so, is because there was no one to hold down the song. Everyone wanted to play lead guitar. So I played rhythm.
It was a great experience and one that completed my training. You must be able to stand by yourself and play and sing a song. It is very important if you want to be the complete player. Am I? Probably not!
But here I am, and that is how I got here!
Tim - Out!
"Somewhere, probably deep in a desert canyon, a small wind is gathering strength and preparing to tell the world of a new thing. A beautiful thing. Made with love. A mild breeze is more like it, landing softly on your face only to vanish once the lovely scent finds it's way to you. Listen to the wind! Fill your heart with love!" - T.G.
Click this link to visit Uncletim.com. Tim's music theory books.